The Public Engagement Department seeks to engage with governments, intergovernmental and non-profit organizations and various other stakeholders to address and advocate for issues of public concern and for the common good.
With a global backdrop of serious ecological challenges, growing awareness of the biblical mandate to care for creation, and an increasing need to provide leadership in this arena at a global level, the WEA decided to create the Creation Care Task Force (CCTF) in 2012.
Migration & Refugee Network
The WEA has established a special task force on the ongoing refugee crisis in Europe and the Middle East. Focused on facilitating a coordinated response from the global to the grass roots level, the task force will strengthen the collaboration between various Evangelical Alliances, agencies and churches that serve the needs of refugees while also addressing key concerns related to the protection of the most vulnerable communities.
Peace & Reconciliation Network
PRN is an international Network for Peace & Reconciliation of the worldwide movement of 650 Million Evangelical Christians in 129 countries and all continents of the world. We encourage, motivate and train evangelical Christians for Peace building and conflict resolution in their respected local communities and beyond.
The WEA and the European Freedom Network have launched a new global network to fight human trafficking. An estimated 43 million people worldwide are caught up in this modern form of slavery, in which women, men and children are exploited, bought and sold for economic gain. The newly formed World Freedom Network (WFN) will bring together a variety of organizations and experts with a specific focus on how churches can get involved and play a unique role in addressing this issue in their own local contexts.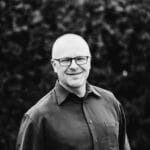 Phil Wagler
Director
Public Engagement