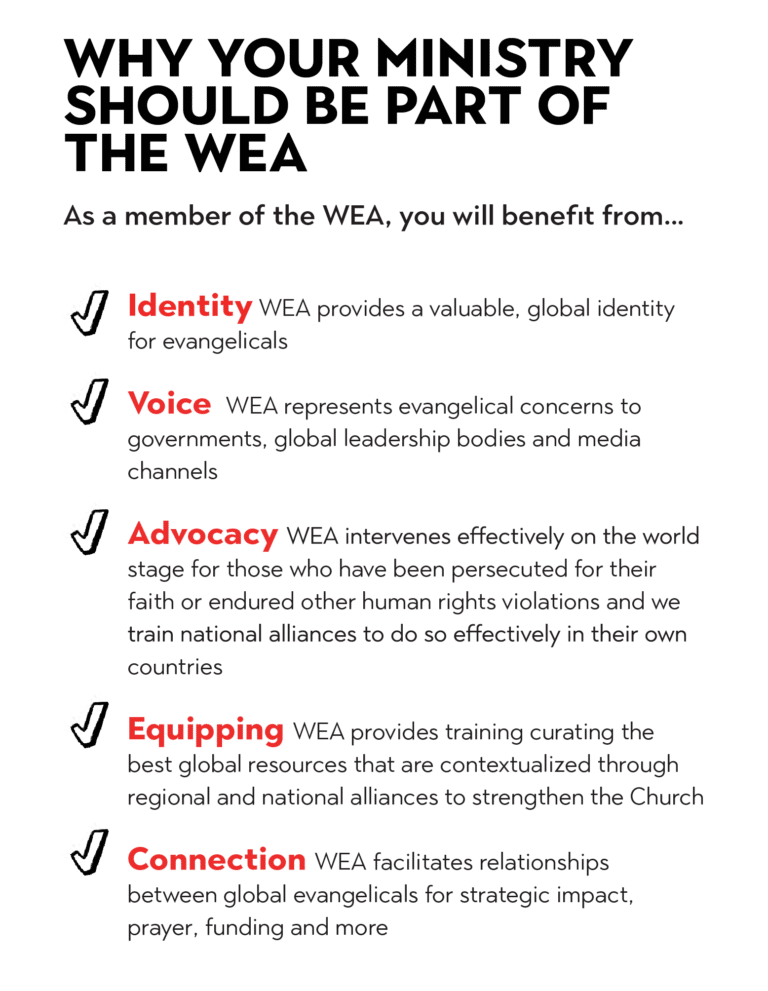 Apply for WEA Membership Today!
Join hundreds of other Christian ministries around the world and support a trusted global voice for evangelicals! If your organization:
WEA Membership Fee Structure
WEA's annual membership contribution follows a tier system of recommended contribution ranges based on your organization's income level.

Simply complete the Online Form and one of our staff will contact you shortly.
If your church or organization is only active within one country or region, we encourage you to become member of your respective national or regional Evangelical Alliance. You can find a list of all Alliances here.
Please note that the annual membership fee is due at the time of the application, payable by debit/credit card, PayPal, check or bank transfer. After completing the online form, you will be directed to the respective online payment page or webpage with further information. Every membership application is reviewed by WEA's International Council, once the complete application information and membership fee have been received. Should your membership application be denied, the fee will be reimbursed or the check returned within 30 days.
Should you encounter technical difficulties or have any questions regarding your application, please contact us at [email protected] and we will be happy to assist you.