WEA Ukraine Crisis Response
Russia's invasion brought the horrors of war to our Ukrainian brothers and sisters, yet they remain faithful. From before the attack began, churches across Europe courageously mobilized, calling believers to prayer and offering refuge, comfort, and food to those fleeing their homes. 
From the outset of the war, the WEA and our partner alliances have stepped in to support our brothers and sisters in need, and to facilitate collaboration across denominational groups.
This war has significant global implications, bringing a new era of chaos and uncertainty. In all this, the Gospel of Jesus as the Prince of Peace remains, and the Church is His messenger of hope!
Latest updates
Thousands of Ukrainians have spent weeks in bomb shelters, while millions more have relocated to safer areas. Even as many escape routes are cut off, more and more evidence of atrocities has come to light.
Current situation details the latest information on the response of the WEA and our partners.
Ukraine crisis news offers insight from WEA leaders, information on the needs, and stories of hope.
The WEA is well positioned to respond to this major crisis. Our primary focuses are:
advocating for an end to Russian aggression and for the restoration of peace in Ukraine and across Europe
raising funds to support the churches and ministries that are directly affected
bringing together our members and partners to coordinate assistance
spotlighting those who are agents of transformation
sharing key prayer focuses with the global Church
Our networks are actively involved and are collaborating with the European Evangelical Alliance: 
TRUST (The Response—Ukraine Special Taskforce)
The WEA established The Response – Ukraine Special Taskforce (TRUST) to coordinate efforts with Evangelical communities and strengthen responding churches in Ukraine and neighboring countries.
Since the first days of the Russian invasion, the WEA has been working with the Ukrainian Evangelical community to help those affected by the war. This is Europe's biggest humanitarian crisis since WW2, and it requires a long-term and complex response.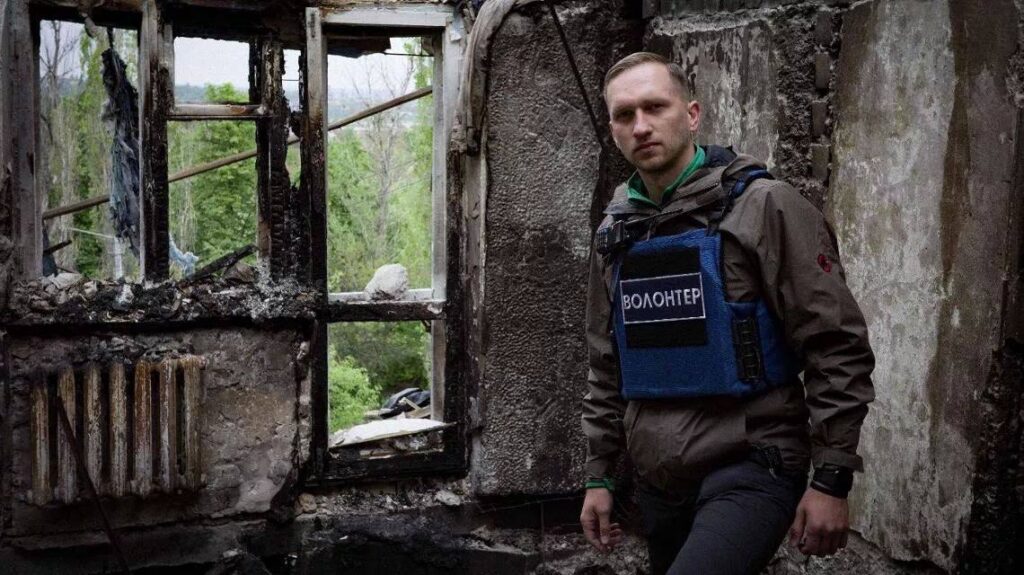 It's crucial for Christian leaders from Ukraine and neighboring countries to guide this strategic response.
The WEA seeks to support these leaders and their local churches by:
funding their relief work
strengthening grassroots leadership and national alliances
fostering and displaying the unity of the Body of Christ
In a large-scale crisis like this one, it's critical to grow and strengthen organic networks that represent the diverse nature of the Church. To accomplish this, TRUST provides direct financial support to churches through the national denominational bodies and NGO networks. We are currently working with 10 such Ukrainian partners (7 denominations and 3 NGO networks) and 10 partners in the neighbouring countries.
See our latest situation report for more details.
The networks we support include hundreds of churches and ministries which are directly helping refugees by:
evacuating them across borders or to safer areas within Ukraine
providing accommodation, food, medicine, and other help
responding to the emerging needs caused by this war
These believers are doing amazing work, often risking their lives to help those in need and display the love of Christ. They are beautiful examples of the Church bringing an integrated gospel: caring for the needy and preaching the gospel in the midst of darkness.
We have also identified key partners among Ukraine's neighbors. These partners are serving those fleeing the war, helping them resettle and begin processing their trauma and grief. Currently we support 10 partners across:
Poland
Slovakia
Hungary
Romania
Moldova
We are working to identify more partners in these countries.
In addition to providing financial support, TRUST also worked with our partners to hold a summit of network leaders to help them
connect
share best practices and greatest needs
build relationships for future collaboration
We are exploring ways to support our partners through long-term needs like trauma care.
Donate to help alleviate the suffering.
See articles about Ukraine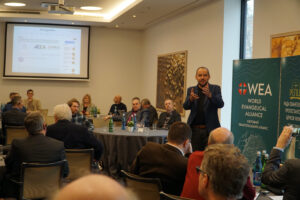 The World Evangelical Alliance (WEA) together with the European Evangelical Alliance (EEA), the Ukrainian Council of Evangelical and Protestant Churches and the Polish Evangelical Alliance